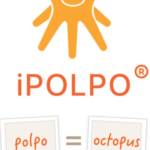 Are you frustrated waiting three days after race day to get YOUR photos?
Feel taken advantage of paying $30 or more per photo?
Use iPOLPO!
Connect with us on social media:
@iPOLPOPHOTOS
on Instagram, Twitter, Facebook and LinkedIn
www.iPOLPO.com
"Now Everyone IS a Paparazzi!"
A photo share platform that posts photos by TIME and LOCATION.  You can find your photos instantly from the persons who took them—any fan along your route!  You don't need to know each other, just search by time and location globally.
iPOLPO is monetized, so it's a win /win the photographer decides how much to charge for their uploaded photos and YOU get great shots instantly for as little as $3.99.
Next time YOU can photo other riders so they get their great shots while training or racing too.  Photo share between strangers.  Use it and tell your friends and family – more people upload the greater chance of finding YOUR photos.
Now Everyone IS and Everyone Has a Paparazzi!
HOW IT WORKS:
TURN ON YOUR CAMERA GPS… THIS IS A MUST! (PHOTOS WILL NOT UPLOAD WITHOUT A GPS/LOCATION STAMP)
TAKE PHOTOS OF PEOPLE, EVENTS AND INTERESTS… ANYTHING YOU THINK MAY SELL!
REGISTER for an account on www.iPOLPO.com (or check out our IOS APP IPOLPO)
CLICK on the SELL PHOTOS link
UPLOAD!
SET YOUR PRICE BASED ON QUALITY AND SUBJECT MATTER
PROMOTE! The more people know about your uploaded IPOLPO PHOTOs the bigger chance you have of selling YOUR photos
REPREAT… THE UPLOADS ARE FREE AND UNLIMITED
IPOLPO SECURELY PAYS OUT PHOTOGRAPHERS WITHIN ONE WEEK* USING PAYPAL (one week after receipt of funds from PAYPAL or APPLE if using IOS) *see terms & conditions for full details
You'll find photos from our Reccy Ride back in May, enjoy!